Who are we?
A team of young, passionate and visionary people.
Our online store is an international B2C fast fashion e-commerce company. It is a nordathletic ® Limited authorized store.The company mainly focuses on women's wear, but it also offers men's apparel, children's clothes, accessories, shoes, bags and other fashion items. We mainly targets Europe, America, Australia, and the Middle East along with other consumer markets. The brand was founded in 2017, and since then it has upheld the philosophy that "everyone can enjoy the beauty of fashion." Its business covers more than 150 countries around the world.
We work around the clock to find the most innovative products, this way you don't have to spend hours doing your own research.
With a mission to provide the best products with the best quality and the best of service to our customer. Our goal is to position our online store as the online service leader. Trust our team of experts to help you stay ahead of the curve, and always be on the cutting edge of technology. Join our product revolution as we continuously challenge what is possible in your life and help bring awesomeness worldwide.

We now ships to over 150 countries worldwide. With websites supporting the United States, Spain, France, Russia, Germany, Italy, Australia and the Middle East, We ship from one of its many globally positioned warehouses. We continue to thrive due in part to the company's values in controlling the excellence of in-house production. We aim to provide the highest value trendy pieces while also being dedicated to quality, value and service.
Our vision and culture
Our values are important to us as a Fair Business.
Experts predict a promising and glorious future of ecommerce in the 21st century. In the foreseeable future ecommerce will further confirm itself a major tool of sale.
At our online store, we believe that the ecommerce has brought the world closer. Ecommerce is a boon as we come to know the happenings around the world.
In future 50% of the retail transactions would be online. Customer would prefer the wide range of choice with best quality and price. And we believe our online store would be one of them.
We set our core fundamental values accordingly and they have been inherent and are an integral part of our company policy. These values and our hard work helped us grow faster.
Our values are important to us as a Fair Business. We sincerely believe and follow them. It's our goal to be world's most customer-centric company, where customers can find, discover & shop anything at our online store.
Our Service and Commitments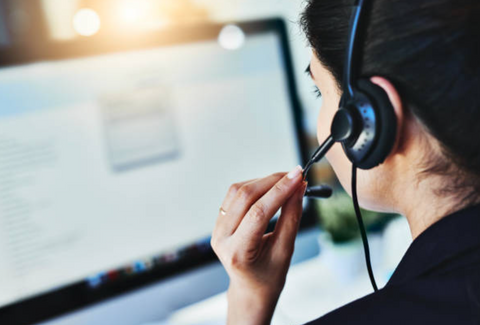 Best price and Quality products
As you know our one of the basic reasons why we incorporated our online store is to provide the best quality products to our customers with lowest possible price. Unlike the conventional sellers, we don't operate many physical stores with high rents, wages and distribution overheads. We have our own warehouses. There are no agents involved in procurement process. For all rest of the operations until the dispatch of the products, we have in-house departments. Eventually, we are able to cut the unnecessary cost and we prefer to pass that benefit on to our customers.
Payment Security and Privacy ( PayPal and SSL certificate)
Your online transaction on our online store is secure with the highest levels of transaction security. Our online store uses SSL encryption technology to protect your card information while securely transmitting it by SSL directly to a secure electronic vault for payment processing. We use Paypal as payment gateway that is the most safest and reliable. At our online store, we never share our customer's data with third party in any ways. Data collected by us are used for processing and delivering the orders.